Brooklyn Bridge Taxis
from the movie Team America: World Police
(Paramount Pictures, 2004)
This is one of at least 10 toy taxis used on the Brooklyn Bridge just as the Lambroghini Limo is starting to fly into the air (only 8 are seen on screen). There were 2-3 taxis each strung together on a piece of wire attached to the metal plates on the bottom of them. The wire served as a way to pull the taxis along the bridge, as well as power for the lights installed in the car by the production team. Little miniature light bulbs were installed behind each headlight, tailight and in the sign on the roof and are powered by a 1.5 volt power source (if you own one of these, connect a D-cell battery to the metal contacts on the bottom to see if the lights work). Other than the light modification, these are just little die-cast metal toy cars.
These are not the same vehicles seen in the Times Square street scenes, these were only used on the bridge.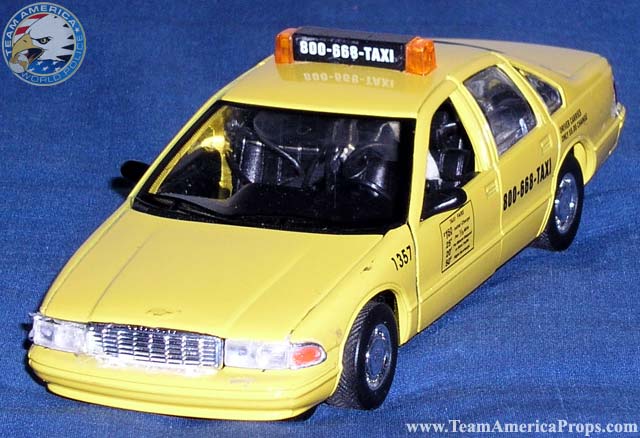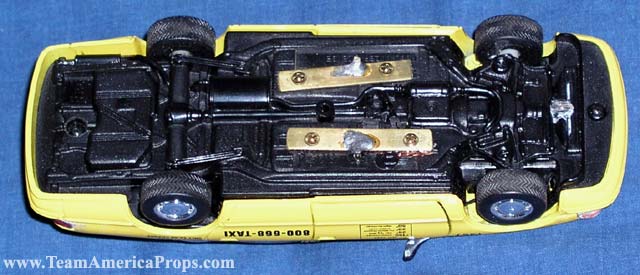 Screen caps from the movie showing the Limo taking off between the taxis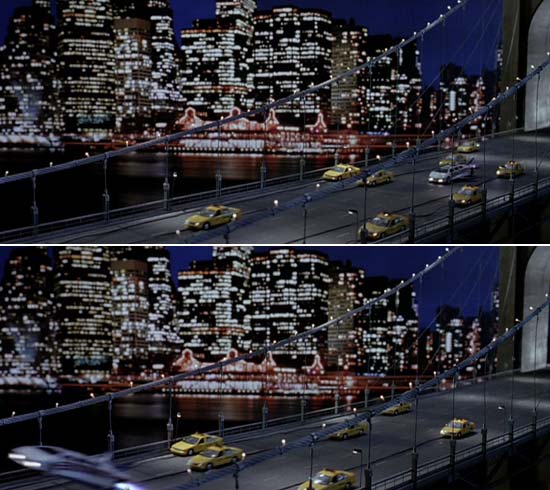 And a behind-the-scenes production photo of the Brooklyn Bridge set: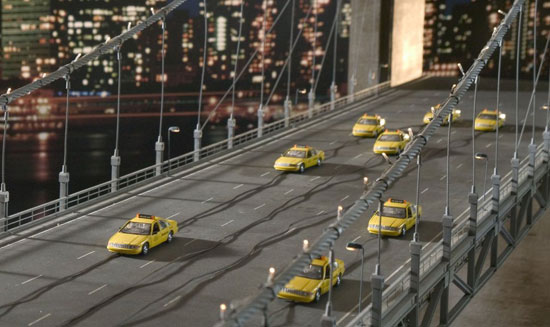 All screen captures from the movie are Copyright 2004 Paramount Pictures.