Terrorist Jeep Resin Mold
from the movie Team America: World Police
(Paramount Pictures, 2004)
This is a rubber mold for making a resin terrorist jeep body. This is only about 6 inches long, so it's for making a very small scale jeep. It seems to be made specifically to fit on an existing toy vehicle (see images below).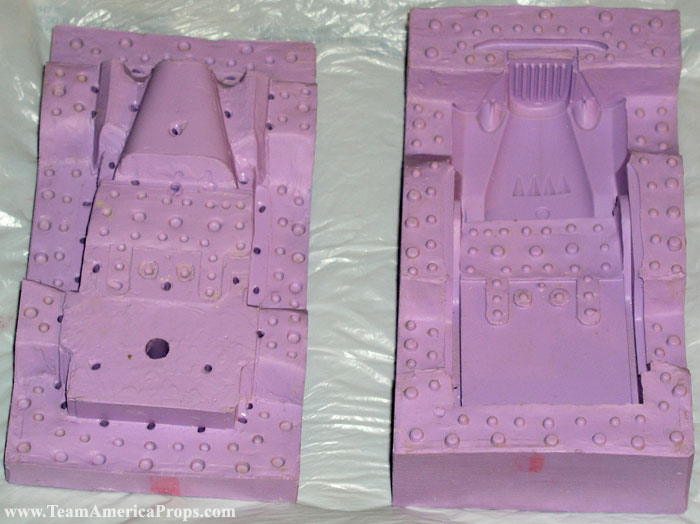 Resin is poured into the large holes. The small holes are there so air pockets don't form inside the mold.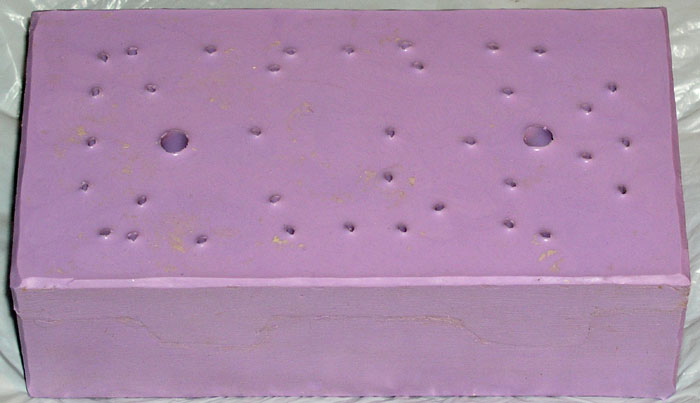 This picture is of a Jeep made with this mold. If you notice, where the
orange parts are sticking up lines up well with the mold pattern.
This looks to be a miniature R/C toy vehicle that they are using.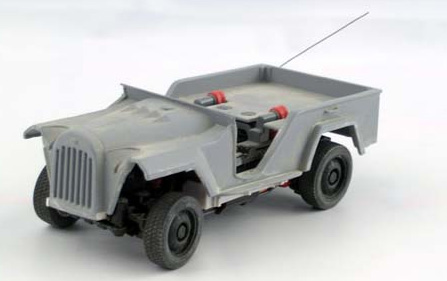 (Image copyright Premiere Props, taken from an eBay auction)