Gary's Dressing Room Divider
from the movie Team America: World Police
(Paramount Pictures, 2004)
This is Gary's Dressing Room Divider. You can see a part of it on the right side of the screen when Gary is talking to Spottswoode. It's a folding divider, and it has all sorts of pictures, playbills and 'Lease' reviews pinned to it. It also features a calender (which is seen on screen) and a mirror with lights around it (the light bulbs have been removed).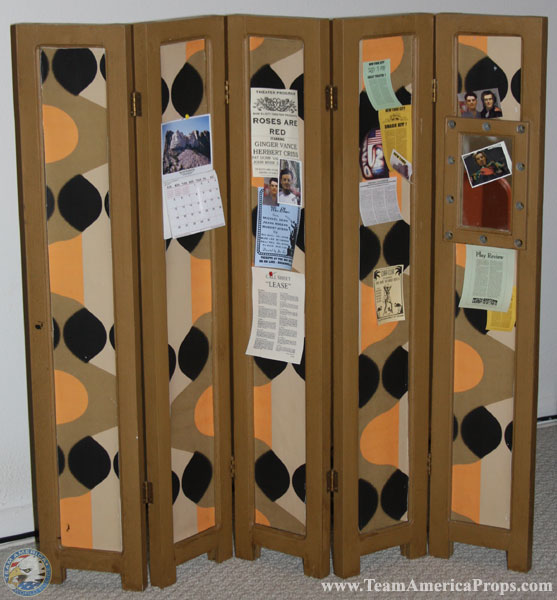 Here you can see it in the movie on the right. The celander on the second panel,
and then some of the reivews and articles on the 4th panel.

All screen captures from the movie are Copyright 2004 Paramount Pictures.